Established in 1996, Bucci Freight Services Ltd (BFS) have been in operation in the Anglo-Italian market for over 20 years. Part of the wider Bucci Group ,we are an international, privately-owned logistics business that offer:
Door-to-door shipping;
Sea, road and intermodal unit loads (spanning Italy, Greece, Portugal, Spain, Turkey, UK/Ireland, Western & Eastern Europe – and in recent years, the Far East);
Various transport combinations to suit customer needs – be it rates, transit time or environmental considerations.
BFS operates as a non-vessel owning common carrier (NVOCC), in compliance with British International Freight Association (BIFA) terms and conditions. BFS issues its own House Bill of Lading (HBL) and all carrier liability is covered by the Through Transport Club in London.
BFS prides itself on continuous development and is currently handling a record number of consignments, with a steady yearly increase in growth. Due to recent technological advances and implementation of a tailor-made in-house IT system, our specialist teams ensure that our services and processes are streamlined for both client and business needs, whilst ensuring reliability, cost effectiveness and timely delivery.
Our customers are always at our core. We tailor-make solutions to fit customer needs. Over the years, we have built up strong and collaborative customer relationships with our key importers and exporters and this has led to a constant increase in market-share.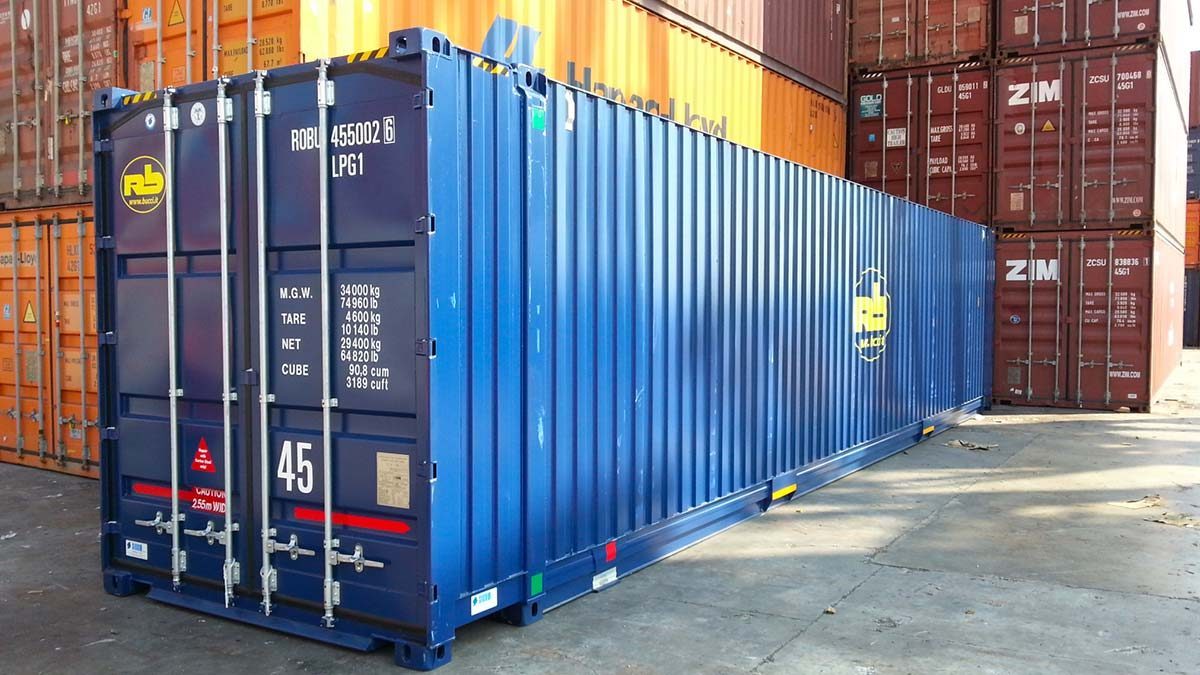 Roberto Bucci starts his own business as an insurance broker in the maritime industry.
Roberto Bucci's entry to the maritime broker list is documented.
Roberto Bucci Spa is founded.
Roberto Bucci's entry to the shipping agents list is filed.
The company operates as general agent for several foreign ship-owners including Jadranska Split; Jugoceanija Kotor; Jadrolinija Rijeka; Sudan Line Port Sudan; Blasco Line Odessa; Azov Shipping Company Zhdanov; Prudential Line New York; Scan Dutch; Nedlloyd Rotterdam; Metz Limassol; Pakistan National Shipping Corporation Karachi in Italy and Europe; Med Africa Line Genoa; GNMTC Tripoli; KNSM Amsterdam and DNOL Hamburg.
The RB Group starts to handle shipments via the Trans-Siberian railway from Japan and Hong Kong to Rinascente Upim Standa and other major Italian consignees. The business is handled in cooperation with Sojuzvneshtrans Moscow, Mat Basel, and Pracht Haiger.
Roberto Bucci invests to provide Shipping Lines with a higher standard of service in Italy. Two new branch companies are founded as a result - Bucci Carsica S.r.l. in Trieste and Marittima Veneziana S.r.l. in Venice.
Responding to radical changes in the market, the RB Group is compelled to change its core business into freight forwarding.
Sees the formation of Bucci Freight Services Ltd (formerly BFS London Ltd). BFS was established to specifically manage UK transport and distribution of fast-moving consumer goods (FMCG) from Italy as well as other cargo on behalf of our parent company, RB. Based in London, BFS started off as a small team, and today we see BFS flourish with an evolving, loyal and dedicated team.
BFS branches out into moving general non-hazardous cargo.
BFS (London) continues to expand beyond its Italian base to form new strategic alliances in other parts of Europe and even worldwide, via the World Cargo Alliance (WCA).
BFS transitions to move high value fashion merchandise from Europe by road, offering a bespoke solution to a variety of major brands in the UK who rely on a "just in time" movement.
BFS continues to grow by forming service agreements with WCA members in the Far East, specifically with major Chinese freight forwarders.